Audi Cape Fear
Vehicle Pickup and Delivery Program in Wilmington, NC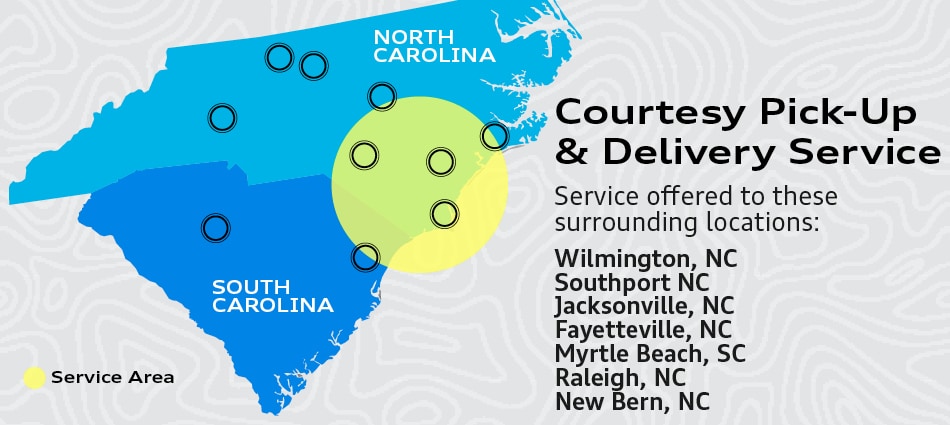 At Audi Cape Fear in Wilmington NC, impressive customer service and luxury new Audi lineups are far from the only way our dealership experience stands out. We welcome Audi Cape Fear vehicle owners in the local area to take advantage of our courtesy vehicle pickup and delivery program! When your dealership purchased model requires routine maintenance, you can enjoy Audi factory certified service without the travel burden.
If you are from Wilmington, NC and looking to have your car's required services taken care of, our team can send out drivers to pick up your vehicle to complete this work. Our Audi factory certified technicians will get to work on your maintenance needs, returning it after thorough service. This courtesy program comes with the purchase of a new Audi model here at our dealership and is a service that our customers from Wilmington NC, Southport NC, and extended to Myrtle Beach SC with busy schedules can take advantage of.
We do request that you leave enough fuel in the vehicle for the two-way trip by our team, with the expectation of the same level of fuel in the loaner model we provide to get around in the meantime. Please note that arrangements are scheduled based on loaner availability. Check with our service team at 866-983-4002 on what we have available to lend out today. At Audi Cape Fear, our standards for a great customer experience extends beyond the original purchase of a new vehicle.

Contact our team today for more details on our courtesy pick-up and delivery program!