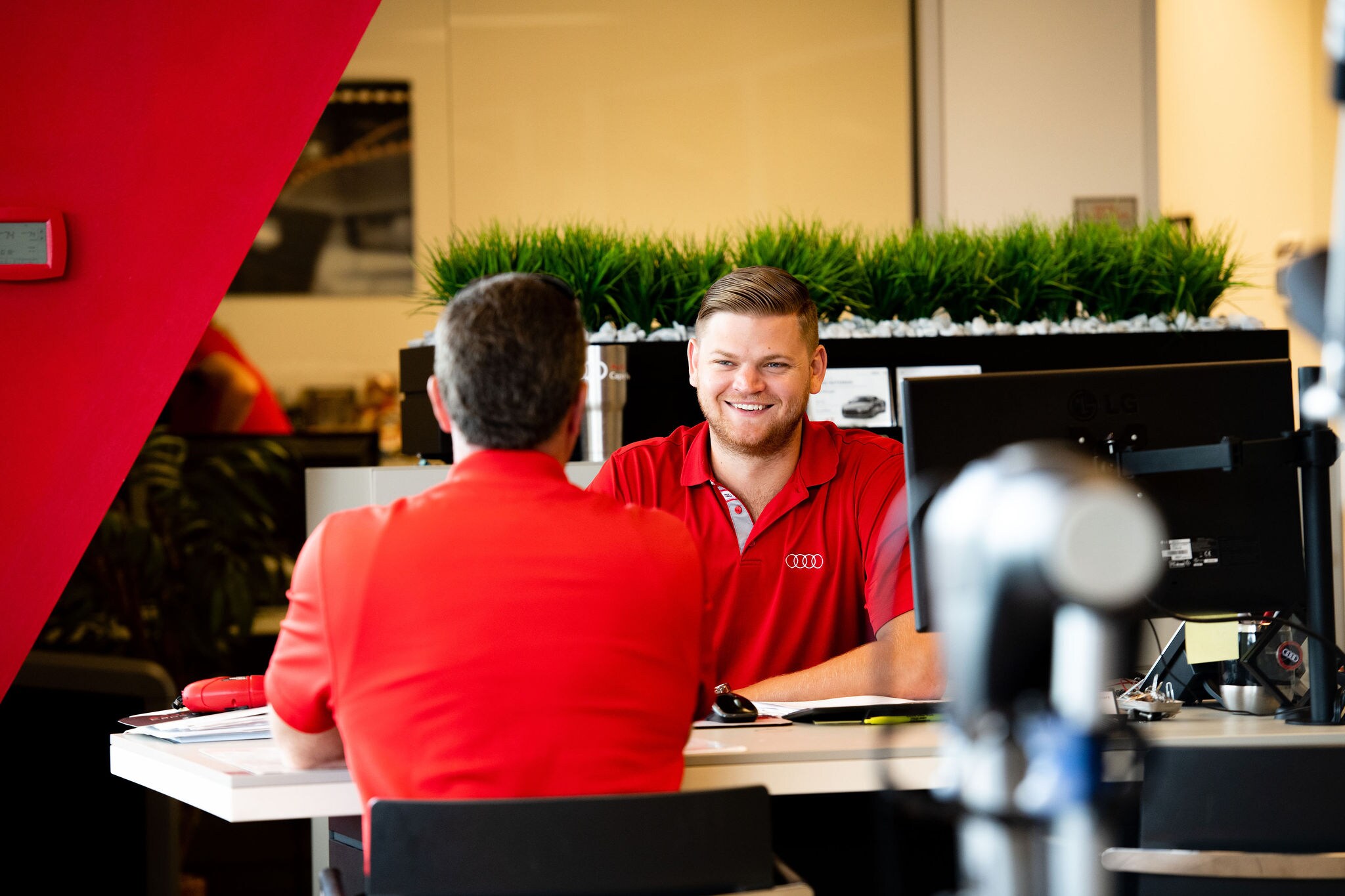 Audi's Standard of Service...Reinforced
Shop, have your vehicle serviced, purchase a new car, all from the comfort and safety of your home. 
As information and recommendations continue to flow in regarding COVID-19, we want you to know that your health and safety is our top priority at Audi Cape Fear.
In addition to standard and vigorous daily cleaning procedures, we've included an additional list of tasks and requirements in order to ensure a healthy environment throughout the dealership. Like others, we're taking guidance from the CDC, which cites heightened sanitation as one of the most important preventive measures.
While your car is in for service our valets, advisors, technicians, and detailers are taking precautions and following these procedures. Technicians will wear gloves while servicing your vehicle, and will wipe down all surfaces once service is complete. Our detail department will also follow the same best practices before delivering your vehicle to you. 
If you are in need of service but prefer not to come to the dealership, we offer free pick-up and delivery with our complimentary valet service. Please click here to schedule an appointment. You can also call our service department at 910-202-4662 Monday through Saturday or email them at service@audicapefear.com.
In conjunction with these measures, we've also enhanced the virtual buying experience at Audi Cape Fear. We've honed in on the online sales process and have devised ways to make the at-home vehicle purchasing process more streamline. This new approach includes the following:
Remote test drive

Remote delivery

Remote trade-in appraisal and lease return

Remote purchase
If you are in the market for a new or pre-owned vehicle but prefer to browse from the comfort of your home, our Brand Specialists can bring a vehicle to your home or office for a test drive. And, if and when you decide to purchase, paperwork and communication can be handled virtually. Please email sales@audicapefear.com or call 910-202-4662 for more information. All of our inventory is posted online with multiple photos and our Brand Specialists are just a phone call, text or email away to assist you with your leasing or buying needs. 
If you have any questions please do not hesitate to reach out to any of our team members. 
Thank you for your business and your trust in Audi Cape Fear.
~ The Audi Cape Fear Team