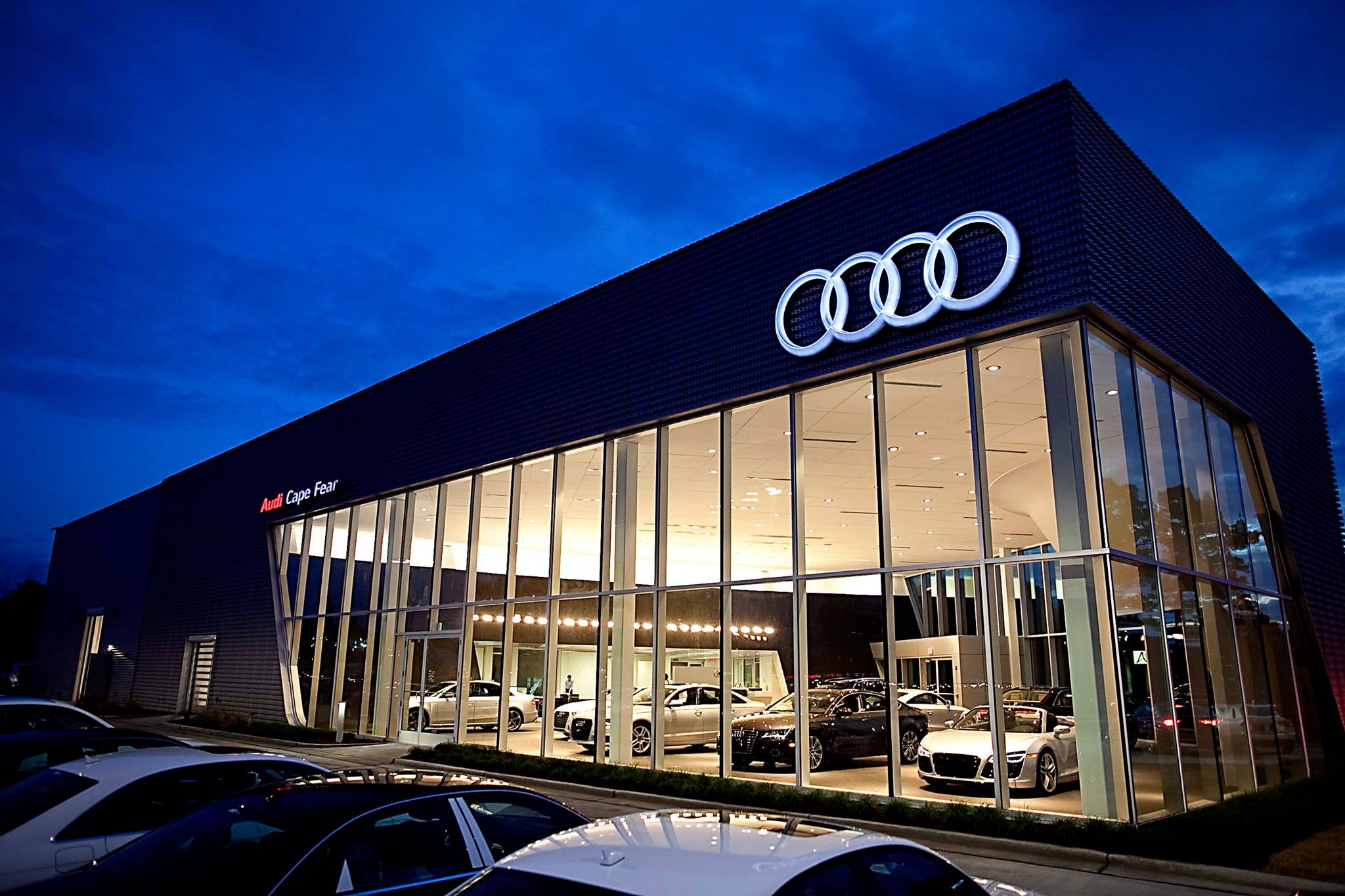 Finance and Lease with Comfort and Ease Here at Audi Cape Fear!
So, you've found an all-new or pre-owned Audi model that meets all of your requirements and you're ready to make it your own; it's now time talk financing. Yes, we know that not many people like to talk about this aspect of the car-owning process, but it is a necessity to ensure you get the absolute best deal you can on a payment plan that meets your needs and you budget, be that plan a lease agreement or an auto loan. So, come down to our dealership here in Wilmington and let Audi Financial Services work with you to get you on the road and driving that new or pre-owned Audi model you've had your heart set on! We're proudly serving customers from the Fayetteville and Myrtle Beach, SC areas as well!
Lots of Convenience to Be Had with a Lease!
Many people wonder if they should buy or lease a vehicle and which is better for their budget. Well, our answer is that there's a lot to be said for both. If you're someone who wants to drive the newest Audi models without being tied down to an auto loan, or buying the vehicle wholesale, then consider an Audi lease through Audi Financial Services, the only lender that Audi of America, Inc. proudly endorses. With an Audi lease, all qualified lessees can drive all-new Audi models such as the 2020 Audi Q5 or 2020 Audi Q7 for a lease term that you can choose so you can find the right deal that fits your budget with enough allotted mileage to fit your driving habits. If you're a returning lessee, in good standing with Audi Financial Services, ask about the Audi Lease Loyalty program and get a $1,000 incentive towards a lease on any new 2018 Audi model.
A Loan to Fit Your Needs
If you have your heart set on that one particular Audi model, then financing might be a better option to make it your own. With help from Audi Financial Services, you can build a loan agreement with terms and payments that are tailor-made for your budget. Best of all, once the loan terms are met completely, and your vehicle is paid off, that all-new or pre-owned Audi is yours to keep for good! Ask our finance center about all of the financing incentives offered by Audi Financial Services, including the College Graduate Plan, which helps find your college grad a loan or lease on a new Audi to help them take on the road ahead, physically and metaphorically speaking.
We're Ready for You Here in Wilmington!
Whether financing or leasing, let us help you get behind the wheel of a brand-new or pre-owned Audi that fits your budget exactly. Come on down to Audi Cape Fear and let us take all the worries and hassle out of the car-buying process! We're right here in Wilmington, NC and we're proudly serving Fayetteville and Myrtle Beach. If you have any questions, don't hesitate to give our sales team a call at (888) 748-1157.